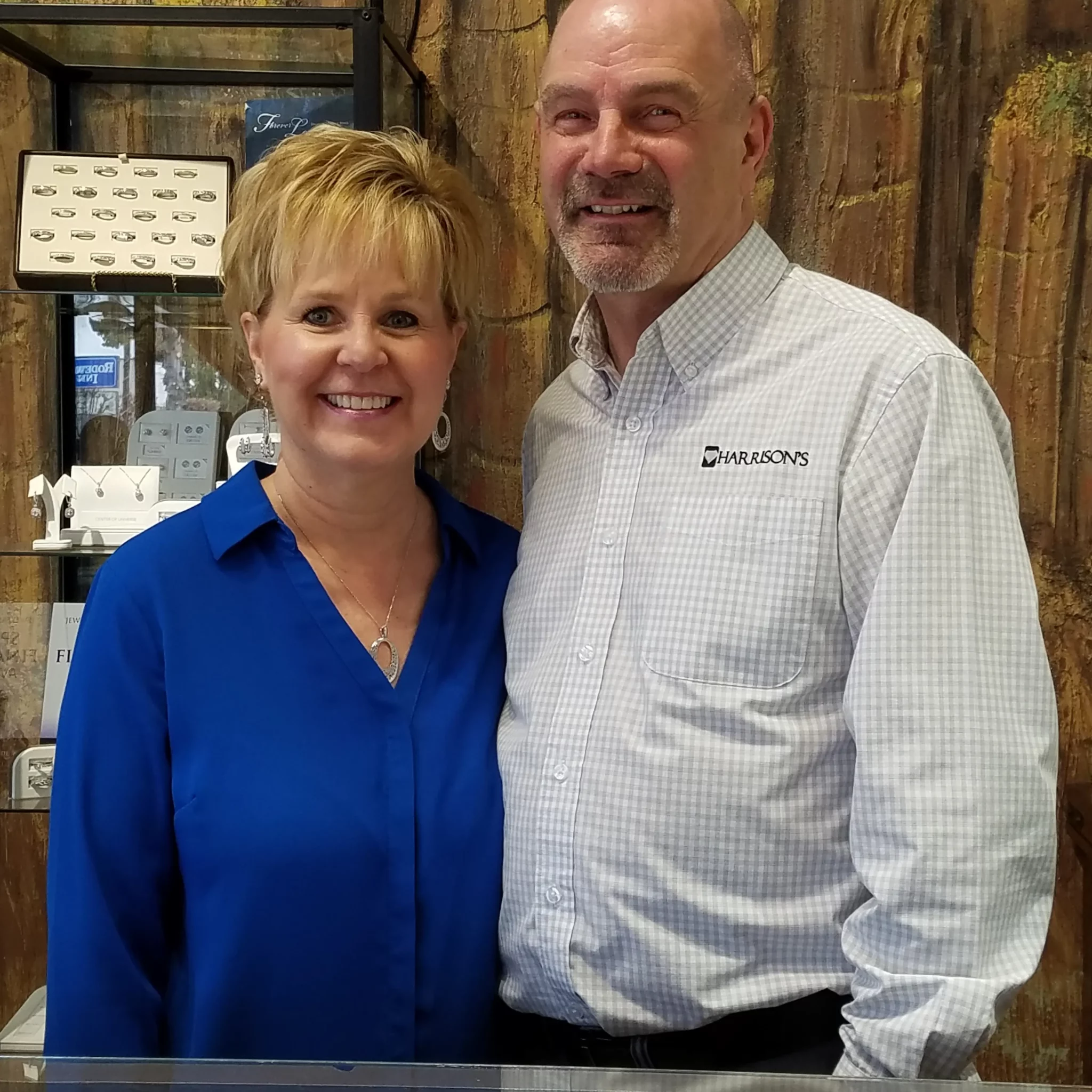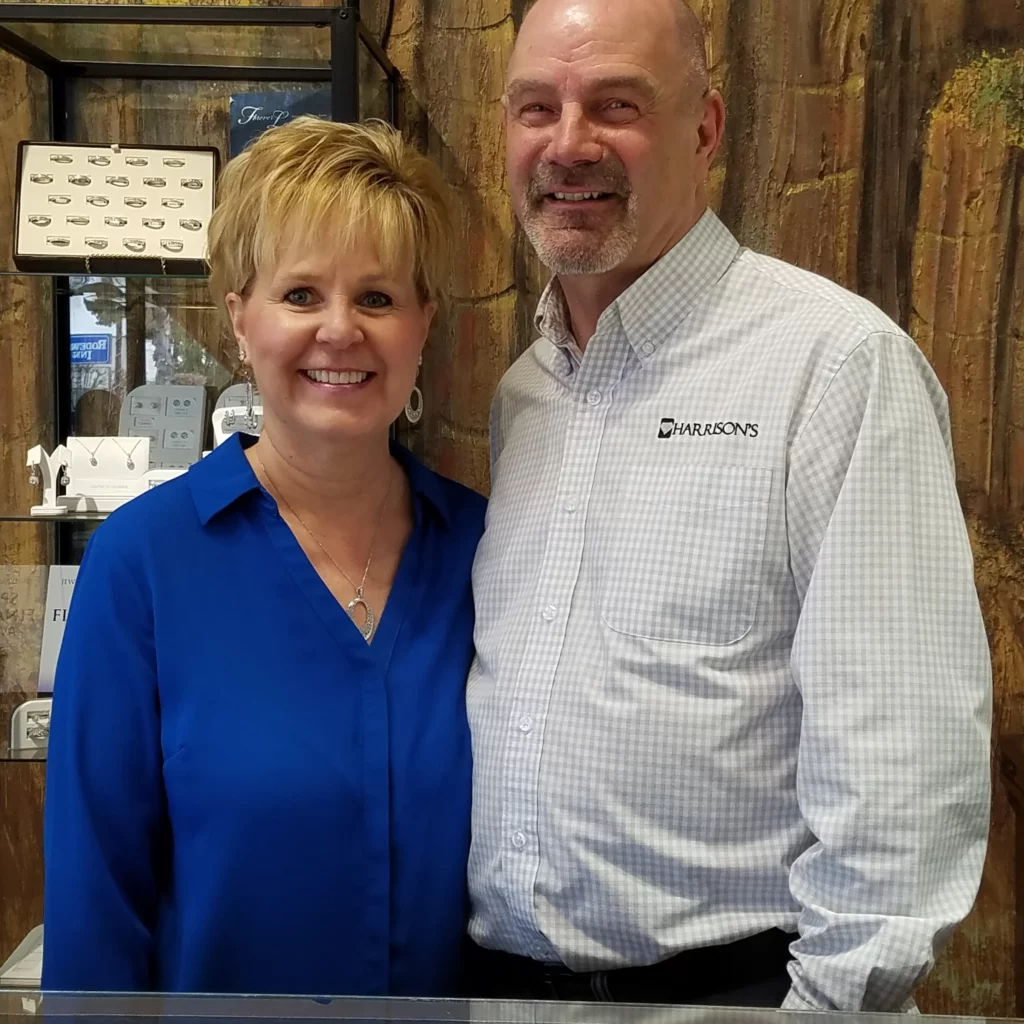 Hi! We are The Harrison's
It is truly a pleasure to serve the Moses Lake, Ephrata and Quincy area. We opened our doors in 1989 in our first location of just 400 square feet. We were young and unsure if we would "MAKE IT".
33 years and 2 larger locations later you have made us into Eastern Washington's "Diamond Destination".

Thank you for all your support, we would not be here doing what we love if not for you.

– Chris and Christine Harrison
When Harrison's Diamonds and designs first opened their doors in 1989, they had one clear mission—to provide customers with the highest quality jewelry and the best customer service in the industry.
Harrisons brings a level of expertise and commitment usually reserved for family members to each customer that steps through their doors.
Meet our team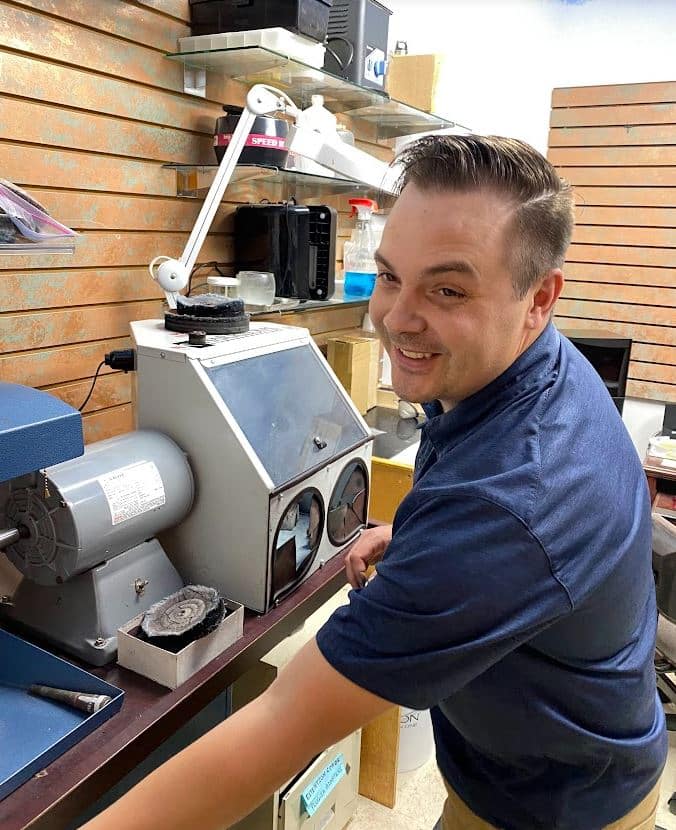 H
K
Kacy Harrison.

Kacy Harrison is fast becoming one of the Northwest's premier goldsmiths. He studied in San Francisco under master goldsmith Alan Revere at the Revere Academy. He graduated top of his class. Now at the bench for over 8 years his skills are complete. He loves setting large diamonds and is a whiz on the laser welder. You may not see him much out front as we keep him busy with running all aspects of the repair department. Oh by the way, he just happens to be our son.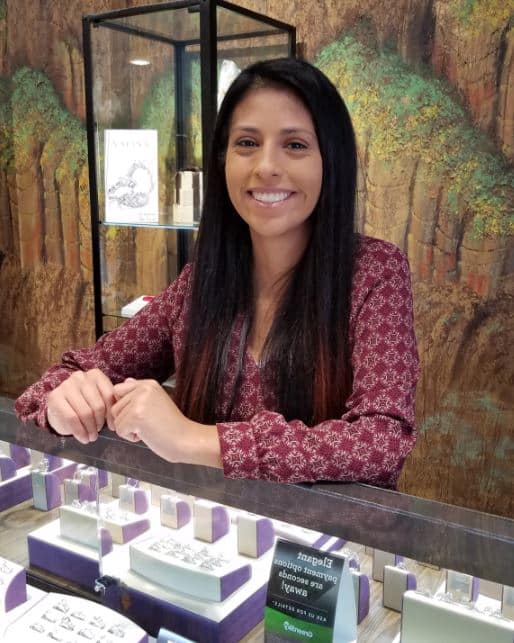 H
K
Keila Lopez

Keila Lopez is Harrison's awesome Support Specialist. She handles the day to day operations and always with a smile. Keila is a Ephrata HS graduate and attended Big Bend CC and has 6 years of retail experience. When not at work Keila enjoys time with her 6 month old baby girl Arielle and her 3 dogs. What she loves about her job is the opportunity to learn and be creative.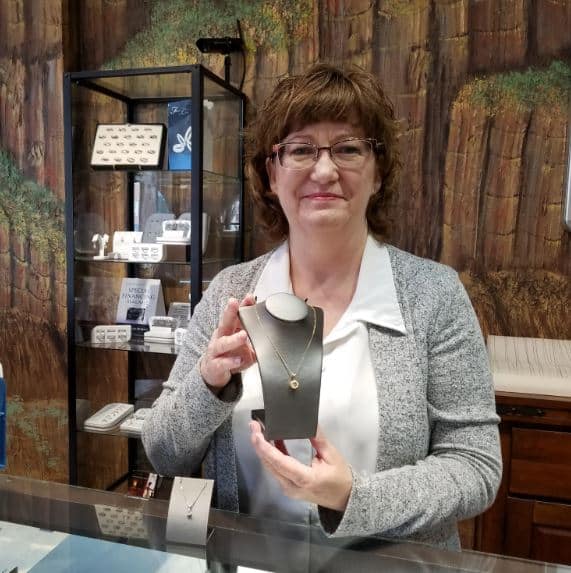 H
R
Rosalee Chamberlain

Rosalee Chamberlain has been with Harrison's over 11 years and has over 26 years in customer service and jewelry experience. She loves her customers and it shows. She has GIA training in sales, merchandising and display. If you have a question about your jewelry there is a good chance she has the answer. Rosalee enjoys decorating, crafting and adventure s with her husband Eddie.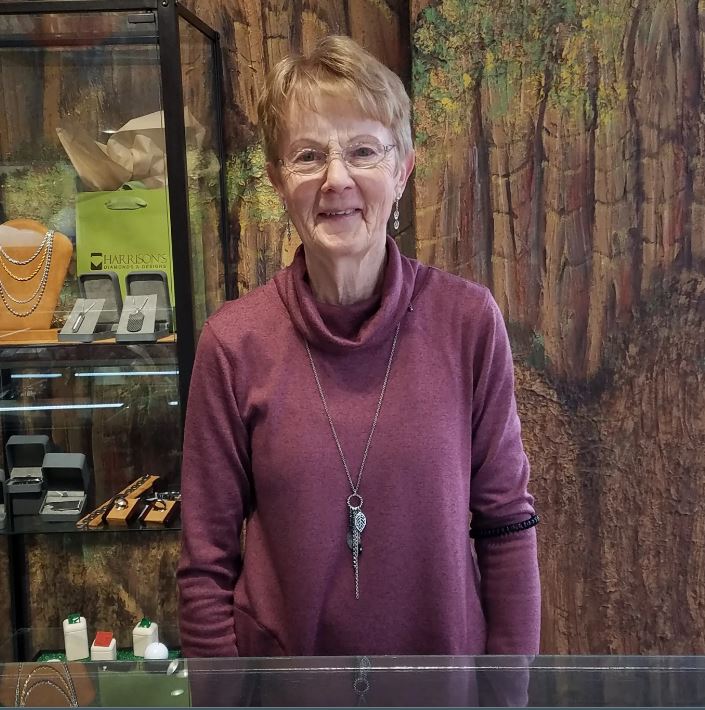 H
S
Sue Alberti.

Sue Alberti has been a great addition to the Harrison's staff. If you take notice our flowers and decorations, Sue has had a hand in it. She has been at Harrison's over 11 years after owning 2 different business in Ephrata. Sue enjoys golf, arts and crafts, quilting and traveling the world!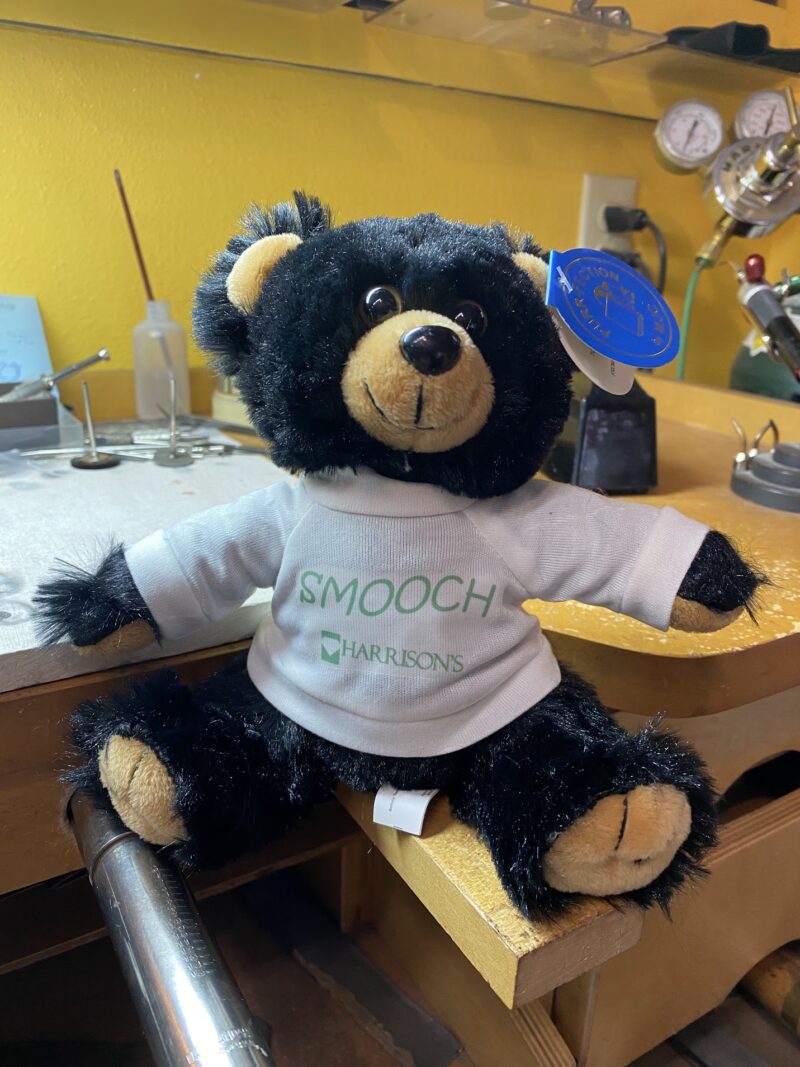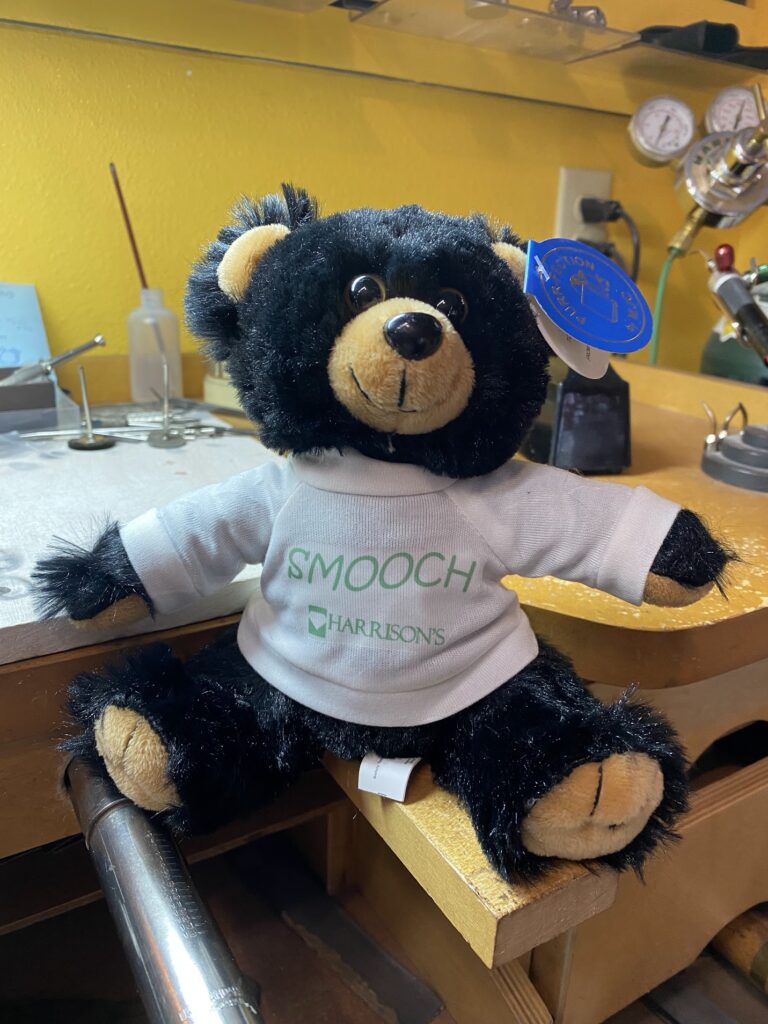 H
S
Smooch

Smooch is the resident cuddle bear and security guard! The girls love smooch when he comes home in a Harrison's bag!