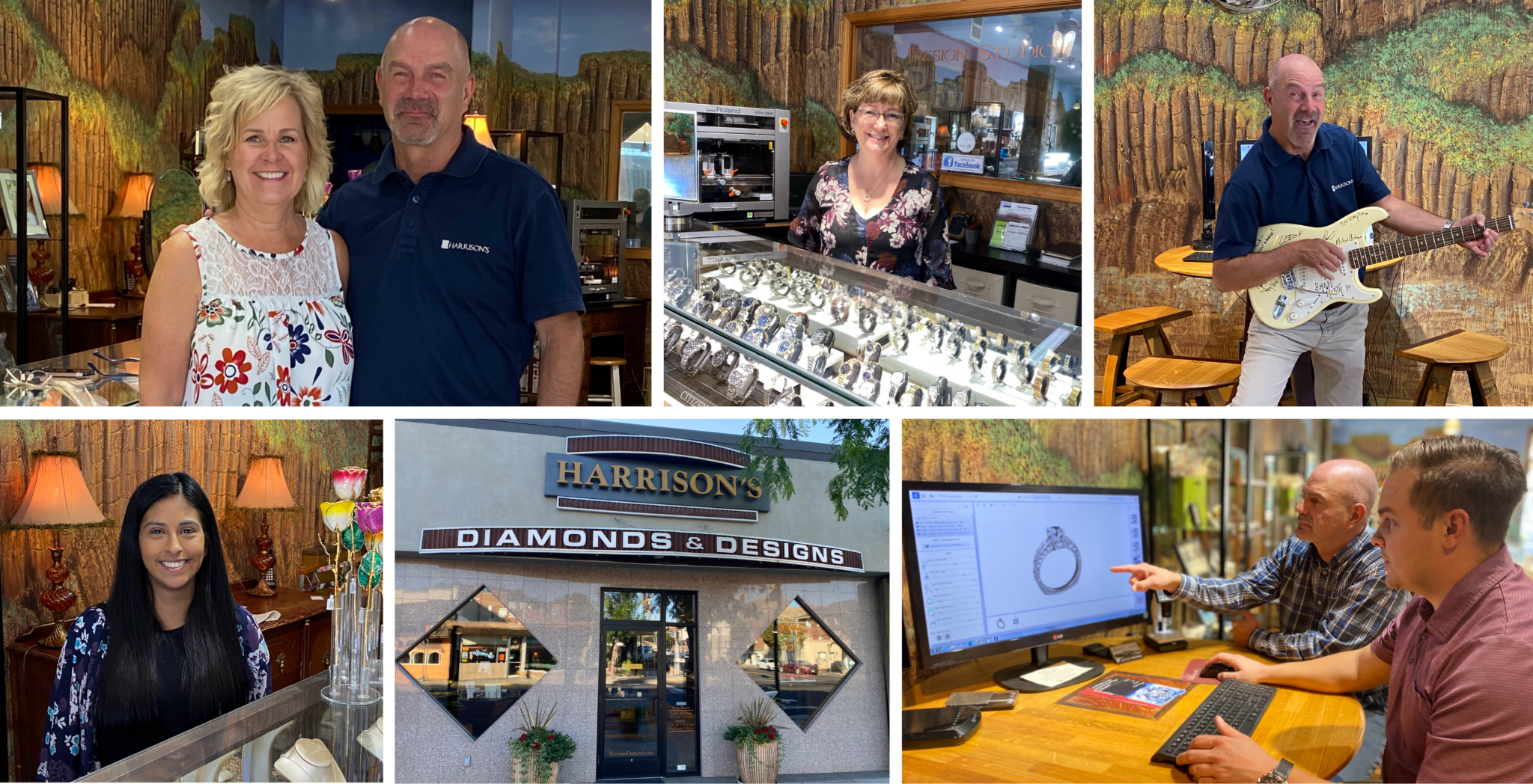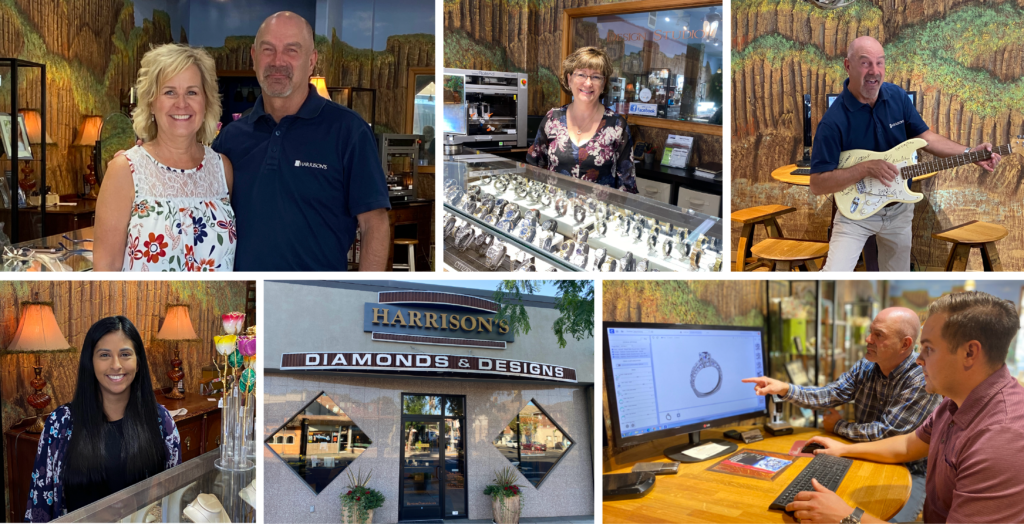 Our Passion for Excellence shows
Our Passion for Excellence shows – When Harrison's Diamonds and Designs first opened their doors in 1989, they had one clear mission—to provide customers with the highest quality jewelry and the best customer service in the industry. Harrisons brings a level of expertise and commitment usually reserved for family members to each customer that steps through its doors.
Chris Harrison, owner of Harrison's since 1989, takes great pride in providing attentive care to all his customers. His personal touch is evident in every piece of jewelry sold at Harrison's. Chris knows that customers come first, which is why Harrison's has become a destination for people all over looking for exquisite jewelry and unmatched customer service. He is passionate about creating unique pieces that are tailored to each individual's needs and wants.
Whether it be an engagement ring or just a small piece of jewelry to commemorate a special occasion, Harrison's offers something for everyone. Their selection spans over 30 years of experience in the industry, offering diamonds from several countries as well as gemstones from around the world. With so many options available, Harrison's can help you create something special and unique not found anywhere else.
But what really sets Harrison's apart from other jewelers is their caring attitude towards each customer who walks through their doors. Chris Harrison himself personally consults with each customer to create a memorable experience tailored to your individual needs and desires. His level of attention creates lasting relationships with his customers; once you experience his passion for excellence, you will become a customer for life!
In addition to exceptional service and selection, Harrison's also offers custom design services should you want something truly unique or one-of-a-kind. Whether it's designing an engagement ring or helping plan proposals, Harrison's takes great pride in creating beautiful pieces that bring joy into people's lives now and into generations down the road! From start to finish they make sure everything is perfect—from selecting the materials used to crafting the final product—so that your jewelry becomes part of your story for years to come.
At Harrison's Diamonds & Designs there is no greater reward than seeing someone enjoy their new purchase with a smile on their face as they walk out the door! With over 30 years of providing exceptional service combined with exceptional quality products, it's no surprise Harrison's has gained such a strong reputation among diamond shoppers across the region! Experience true family service at Harrison's Diamond & Design today!
Harrison's Diamonds and Designs WINS the The Best Of The Basin Award!